a city built by engineers.
Engineers create lasting impact on their environment and infrastructure.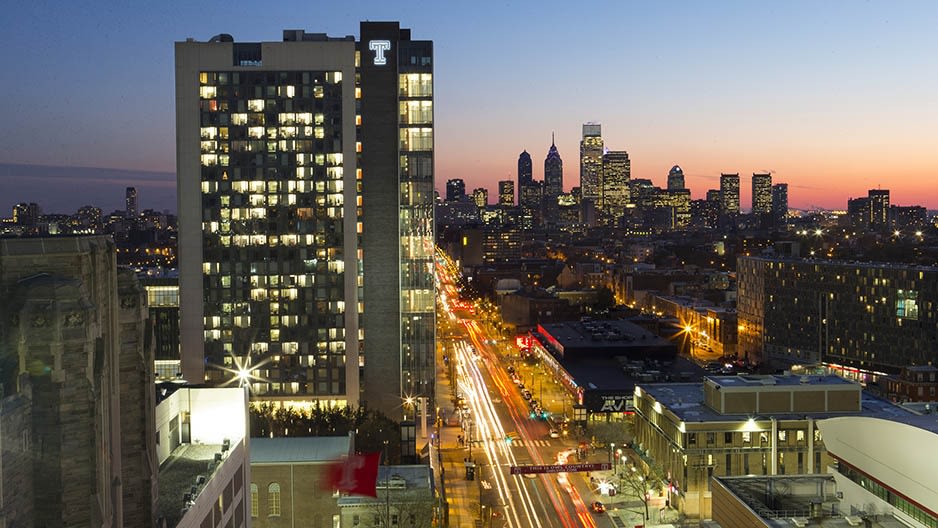 You've probably heard the phrase "show your work." Mostly in math class, where teachers want to see how you reached your conclusion—what you did right or where you went wrong. It allows students to learn and grow. For Temple Engineers, it's the most important part of what we do.
Here, it goes beyond simply showing how we work out a problem (though that's important, too). Engineering at Temple is where innovation and entrepreneurship meet, and where creativity blooms. Showing our work means anticipating needs and finding the roots of issues in order to make ourselves truly useful. We want to share our work with other colleges by actively engaging with them to solve issues that affect everyone, like clean water and cancer treatment. Our doors are open and—quite literally—transparent, meaning that we encourage curiosity and collaboration, especially as undergraduates. We believe that the earlier you get started, the more time you have to grow.
As engineers, we show our work all over the city and beyond. You'll see it in parks and buildings, in your car, and on your phone. As an engineer, your future is wide open. As a Temple Engineer, we'll bring this possibility into focus. Discover what makes the Temple University College of Engineering amazing by reading about just a handful of change-makers that are helping to shape your future.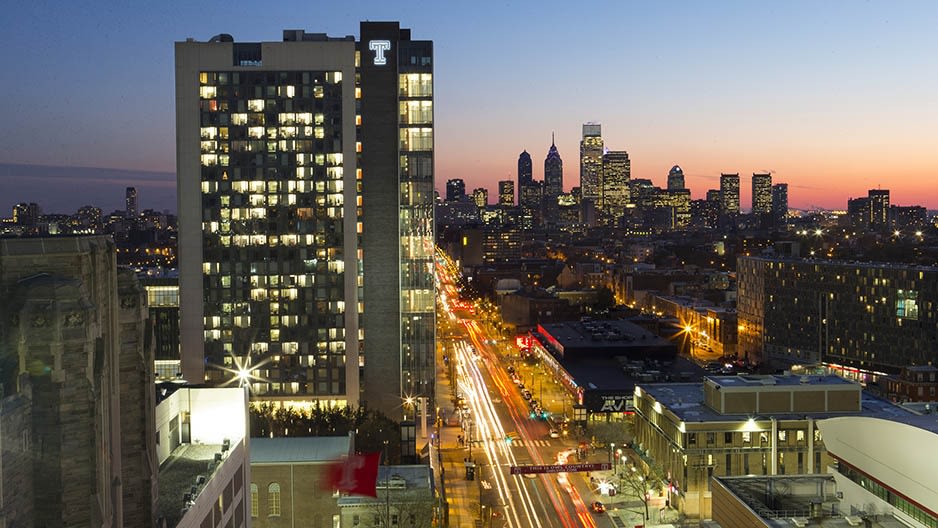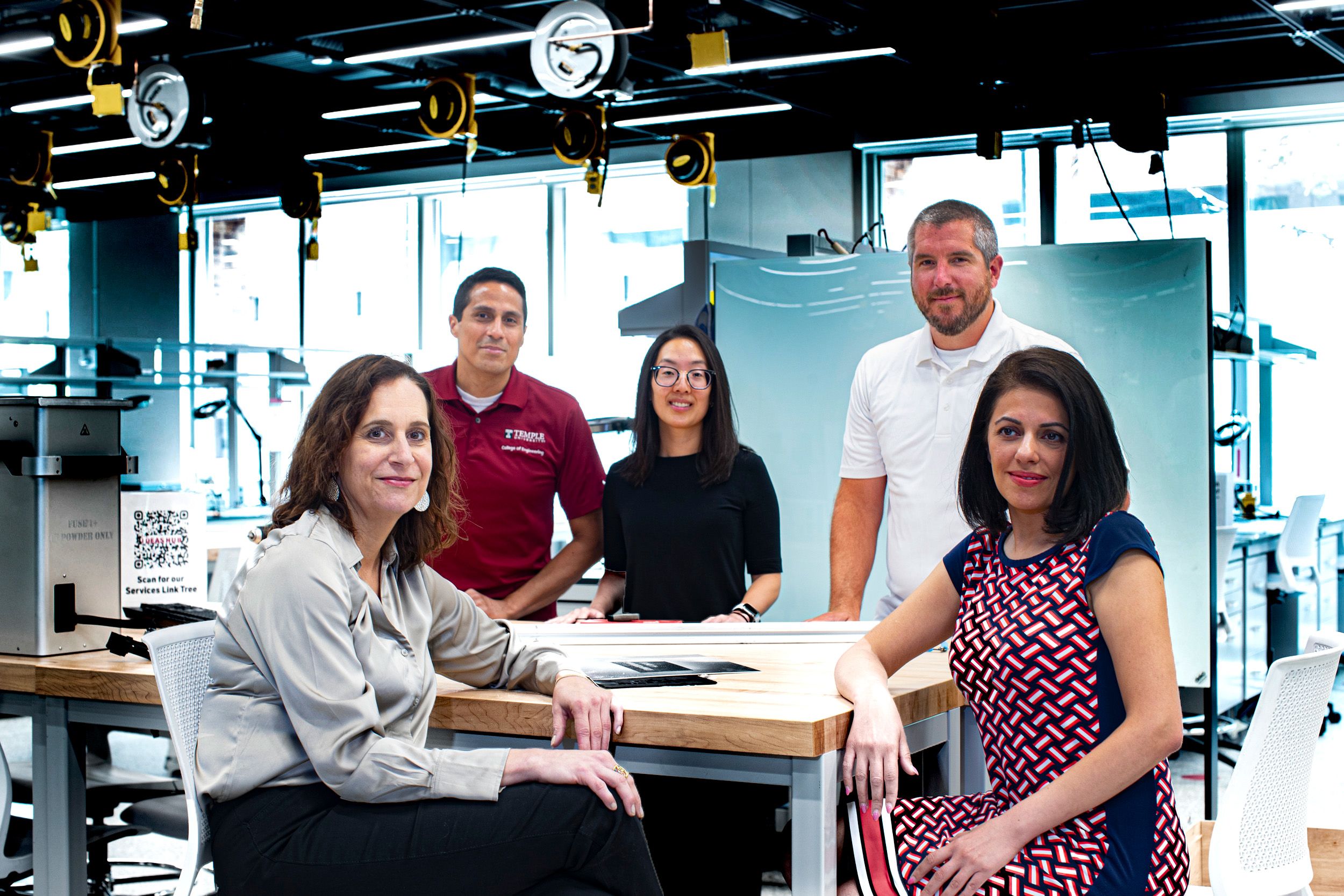 Meet Dr. Karin Wang
Bioengineering Department
Cellular-Level Research for Large Scale Impact
Dr. Karin Wang is an Assistant Professor of Bioengineering, covering three courses at the College of Engineering in addition to serving as Principal Investigator of the interdisciplinary Cell and Matrix Mechanobiology Lab.
With a mechanobiology focus, Dr. Wang's research includes principles from tissue engineering, biomaterials science, soft matter physics, and cell biology. Her lab uses interdisciplinary approaches to understand how physical forces regulate cell-matrix interactions, with a particular focus on fibronectin structure-function and its impact in wound repair, fibrosis, and cancer metastasis.
One of Dr. Wang's research areas, some of which have been published in Biomaterials in 2015 and Matrix Biology in 2017, focuses on the interaction between breast cancer paracrine-signaling factors, nearby cells, and fibronectin matrices. As breast cancer cells release paracrine-signaling factors, nearby stromal cells sense these factors from the tumor, change phenotype, and alter how they assemble fibronectin matrices to aid in cancer cell escape from the primary tumor. Dr. Wang and her team created in vitro models of this process to investigate how tumors recruit nearby cells to assemble an altered fibronectin matrix to drive tumor progression and metastasis. Dr. Wang's fundamental research on how tumor impacted cells assemble fibronectin lays the groundwork for future cancer research and potential treatment options.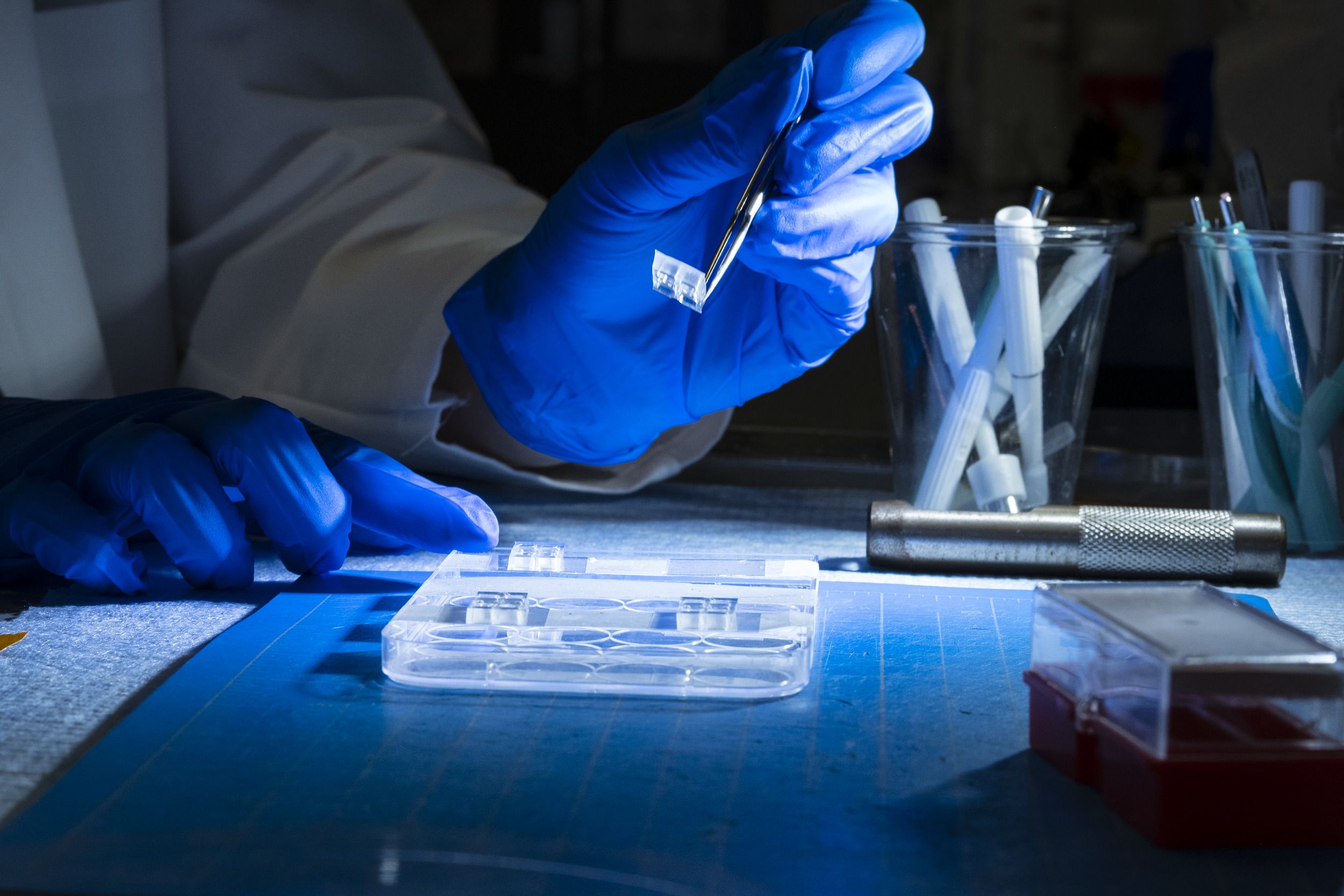 Dr. Wang continues to actively research this topic, as well as how fibronectin isoforms regulate wound repair and fibrosis, within the Cell and Matrix Mechanobiology Lab at the College of Engineering. Dr. Wang hosts multiple graduate and undergraduate students in her lab, all working on various facets of these research areas, ranging from fabricating microscope compatible strain devices, to bioengineering cell-derived matrices and fibronectin probes, to evaluating cell migration dynamics from time-lapse microscopy images.
Mentoring students in their pursuit of STEM is incredibly important to Dr. Wang. As a first-generation student that received her bachelor's degrees from a public university that laid the foundation for her to pursue a doctoral degree, she understands the barriers that exist in STEM and seeks to mentor students in pursuit of their goals. Dr. Wang recently hosted a group of high school students in her lab as part of a summer internship program with Heights Philadelphia, providing an opportunity for local students to gain insight into what their future in the STEM field could look like. Dr. Wang has mentored dozens of individuals ranging from high school to doctoral graduate students.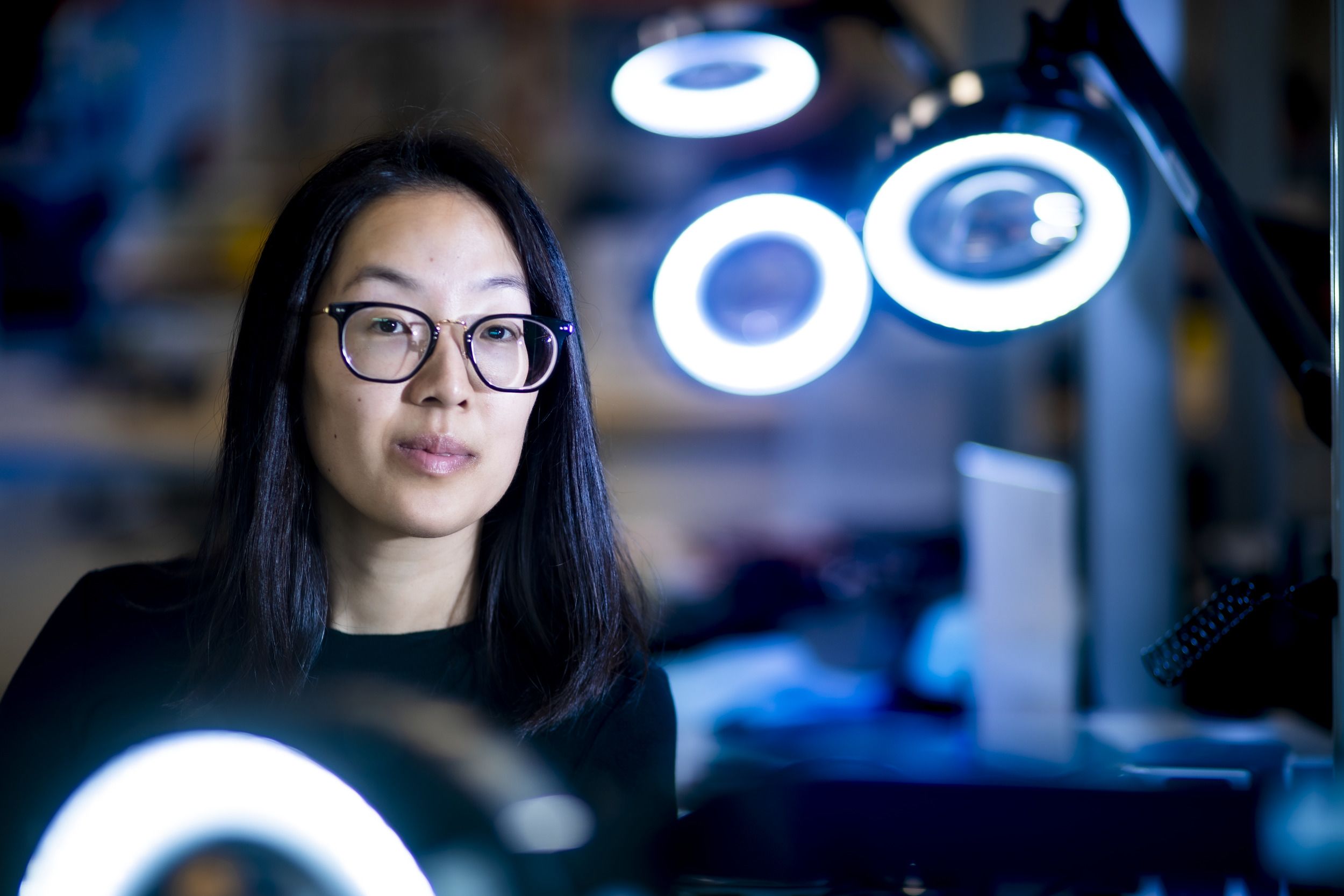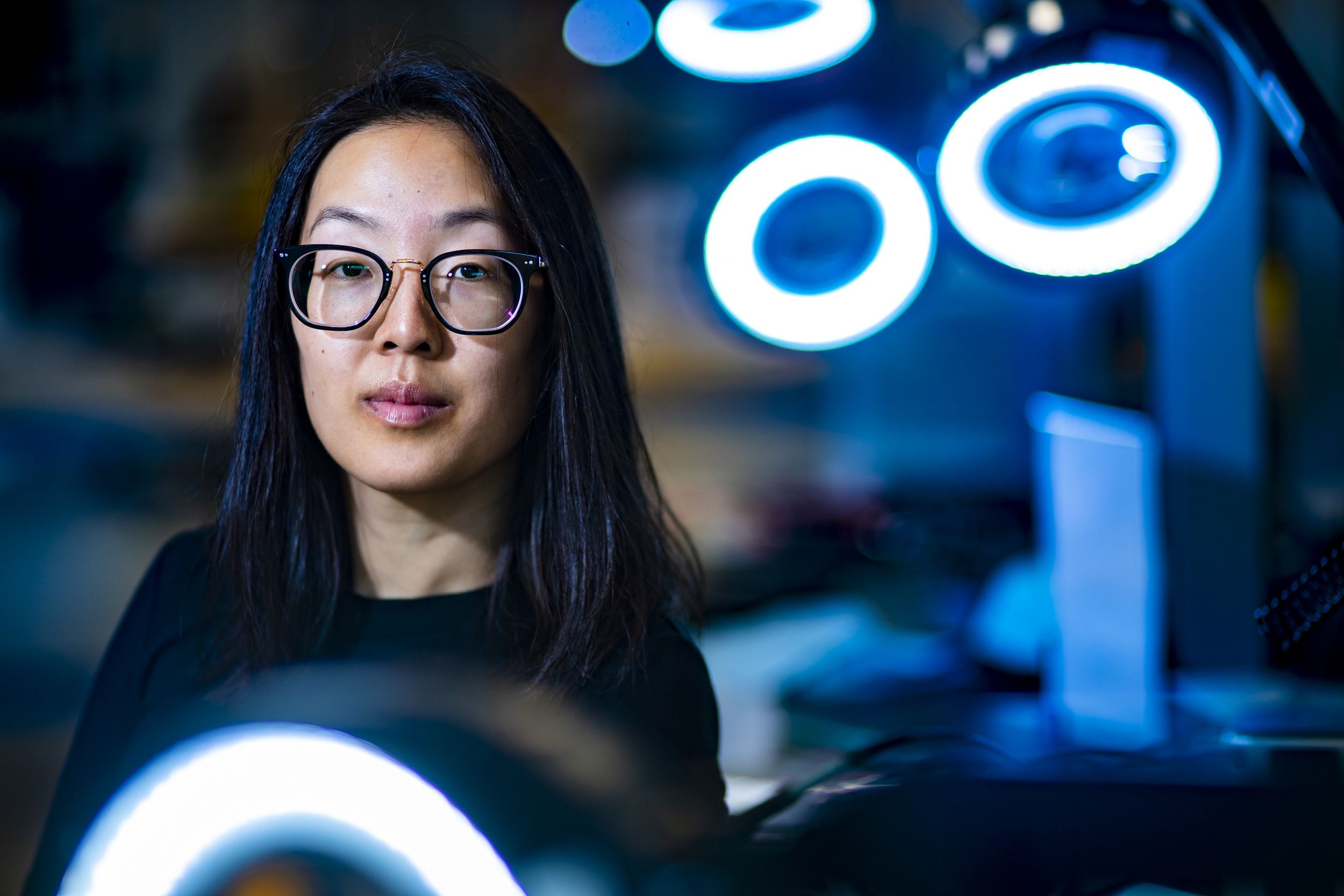 Meet Dr. Joseph Coe
Civil and Environmental Engineering Department
Rehabilitating Infrastructure through Non-Destructive Testing
Dr. Joseph Coe is an Associate Professor and Department Chair of the Civil and Environmental Engineering department. Dr. Coe's research covers a wide range of topics in the Geotechnical field, including nondestructive and geophysical evaluation of natural hazards, reuse and rehabilitation of bridge foundations, sustainable geo-materials, and the use of big-data and artificial intelligence for modeling resiliency of infrastructure systems.
Dr. Coe's main expertise involves soil and subsurface testing. His current research focuses on the use and improvement of non-destructive testing methods to provide a more accurate and in-depth reading of the subsurface.
When using typical ground sampling methods, only a limited area of a potential construction site is investigated. Dr. Coe's non-destructive testing methods characterize the subsurface in between the spaces that traditional ground samples miss. This provides a full snapshot of a potential construction site, allowing for safer and more accurate decisions when constructing structures.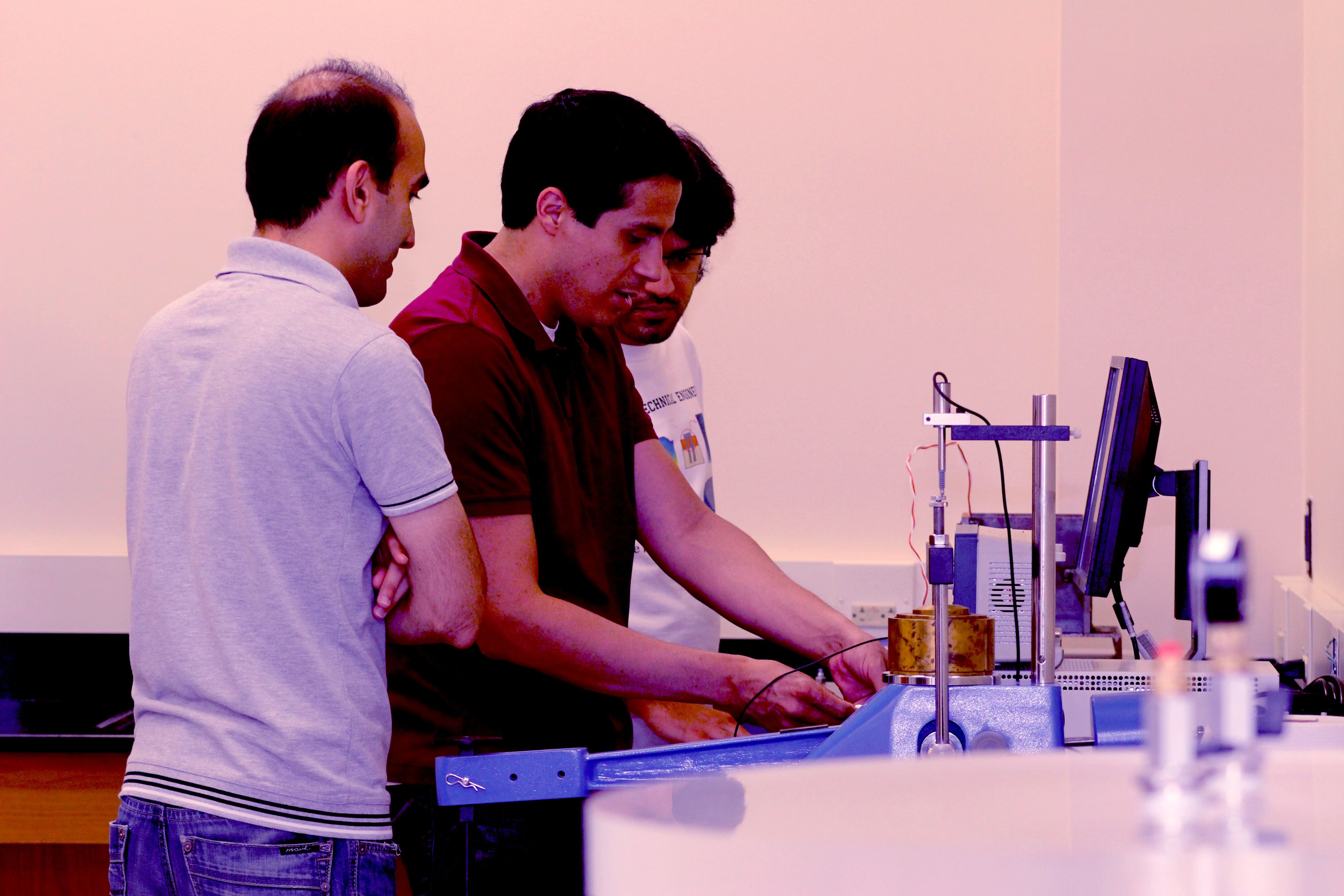 As opposed to traditional ground samples, non-destructive testing methods use sensors on the ground to image the subsurface at a construction site. Dr. Coe uses a wide variety of methods for testing including radar waves, electrical current, and even sledgehammer induced vibrations. In these field exercises, Dr. Coe not only focuses on examining the soil and subsurface but on improving the research process and instruments themselves. He and his research team constantly seek to improve each instrument used in a testing method to provide a more accurate or in-depth reading. This type of research is crucial in improving the safety and accuracy of infrastructure construction.
In addition to leading the Temple University Geotechnical Research Group, Dr. Coe teaches seven undergraduate and graduate courses at the College of Engineering, where he greatly values the influence an instructor can have on a student.
Setting an example as a positive role model in the classroom is crucial to Dr. Coe's teaching philosophy. He relates practical implications to all course material, and routinely encourages critical thinking and collaboration amongst his students. Dr. Coe believes real-world applications should be implemented in the classroom and thus incorporates open-ended design projects using real-world data into all his courses.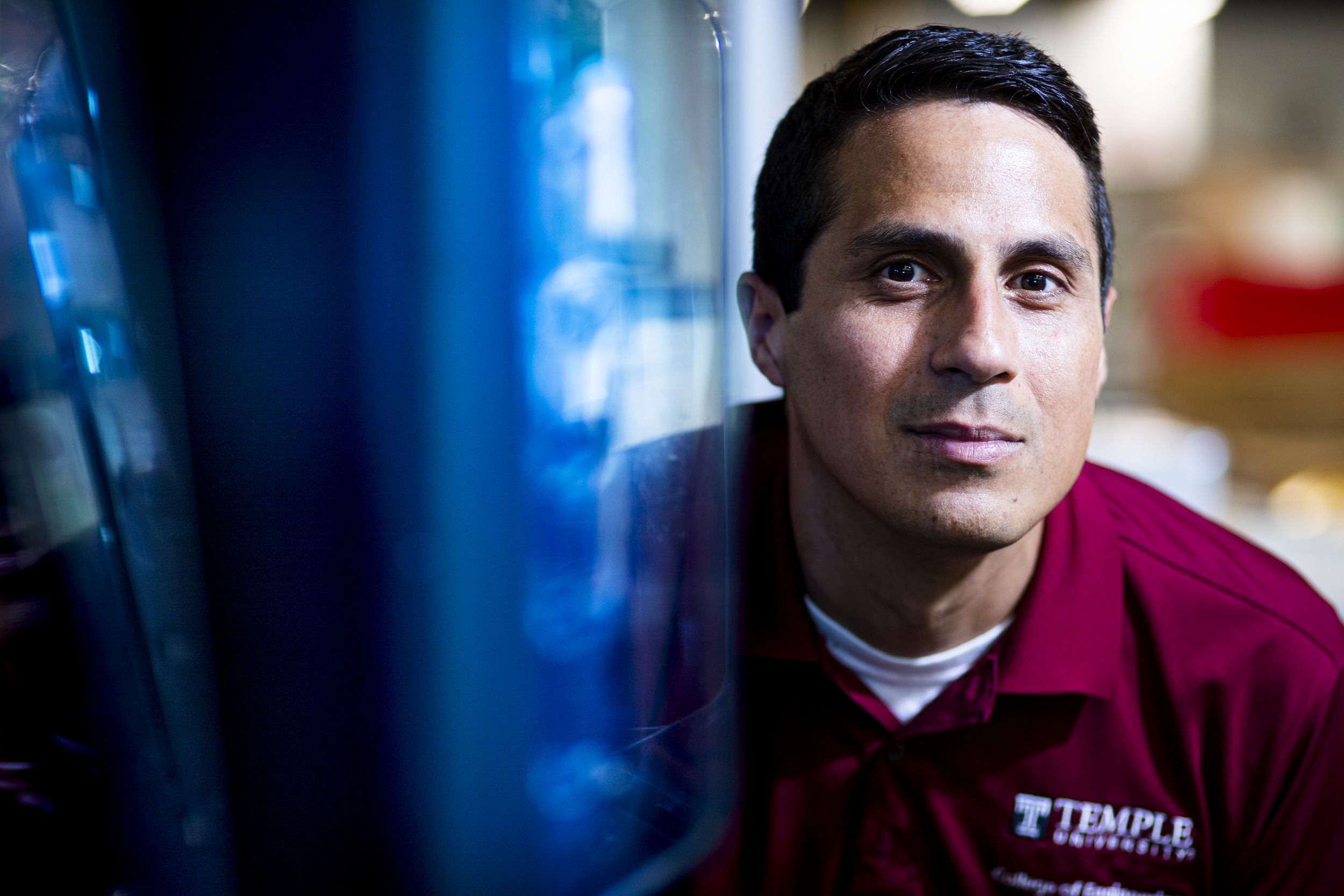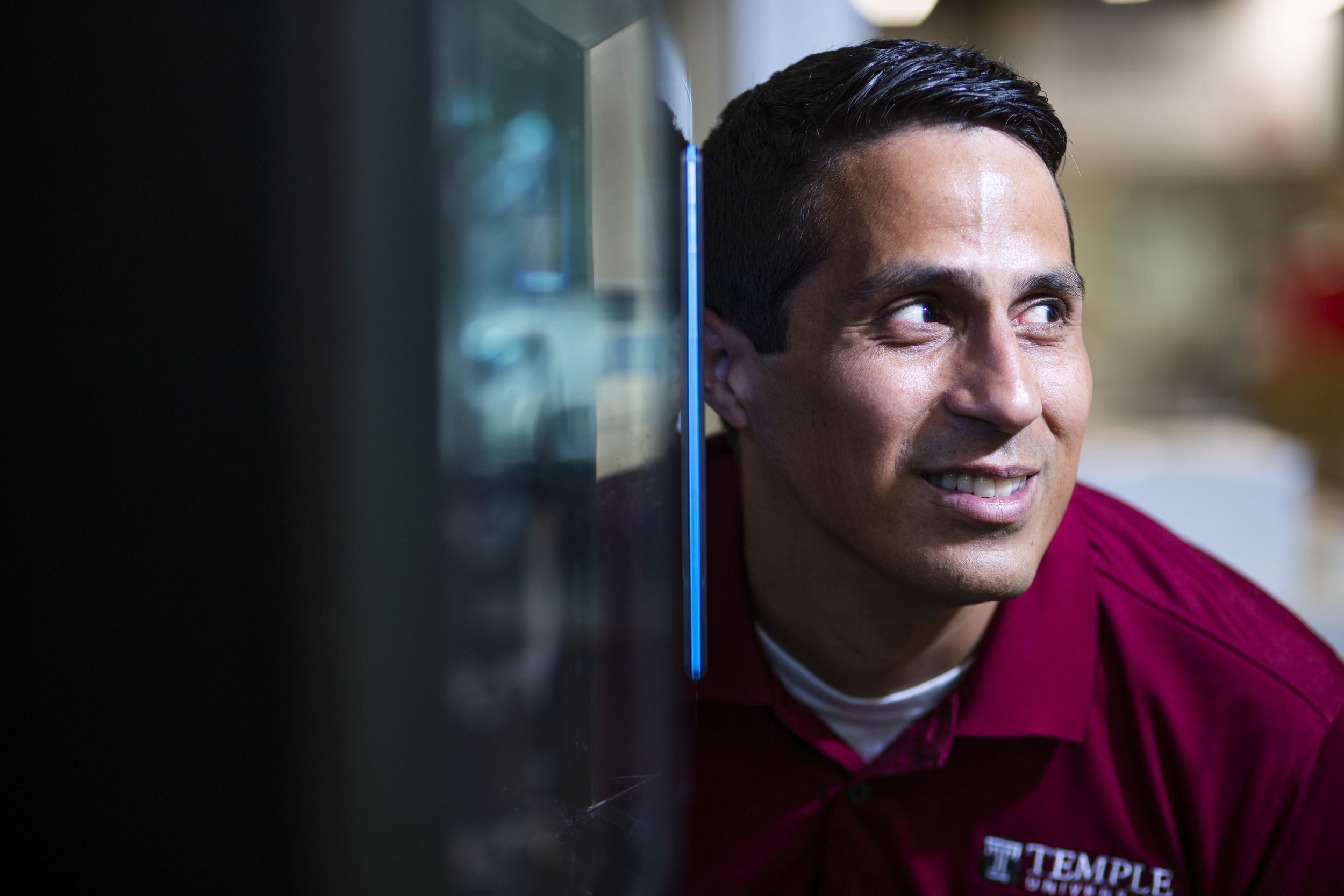 Meet Dr. Julie Drzymalski
Engineering, Technology & Management Department
Tackling Human-Centered Crises
Dr. Julie Drzymalski is a Professor of Instruction and Director of the Industrial and Systems Engineering program. Her teaching and research interests lie at the crossroads of operations research and systems modeling. Her current research pursuits involve applications of social systems modeling to tackle human-centered crises.
As a Professor of Instruction, Dr. Drzymalski works with students and guides them through the research process. In a recent project, she led a senior design team in evaluating the human-centered crisis of Housing Insecurity in Philadelphia. In this year-long project, her senior design team developed a model to accurately predict the number of housing insecure individuals in Philadelphia based on demographics and social, political, and environmental factors. Students then used this model to determine root causes to guide the ideal placement of resources in the city to lessen housing insecurity. Models such as this can be used to advise public policy in determining the most effective way to implement public resources and allocate funding.
In their research, Dr. Drzymalski and her students evaluated not only model of system dynamics literature, but also social science literature, which is not typically done in engineering research. Dr. Drzymalski incorporates methods, such as this type of cross-disciplinary research, to provide social context to industrial and systems engineering principles taught in the classroom.
Student success is crucial to Dr. Drzymalski. How students learn is just as important to her as what students learn. Dr. Drzymalski was part of the College of Engineering's inter-departmental collaboration team that led a workshop on reframing academic rigor to set students up for success in and beyond the classroom.
With a well-rounded engineering background, Dr. Drzymalski pulls from her combined industry and research experience in supply chain robustness and modeling of sociotechnical systems to provide insight into a field facing unprecedented challenges. Her industrial experience includes various quality engineering, project and program management positions in the construction related industries of the greater Philadelphia and New York City area.
She is a fellow of the American Society of Engineering Management, a Governor of the Order of the Engineer, and an active member of the Institute of Industrial and Systems Engineers. Dr. Drzymalski teaches and mentors undergraduate students in eight courses in the College of Engineering.
Hear more from Julie and her impact here: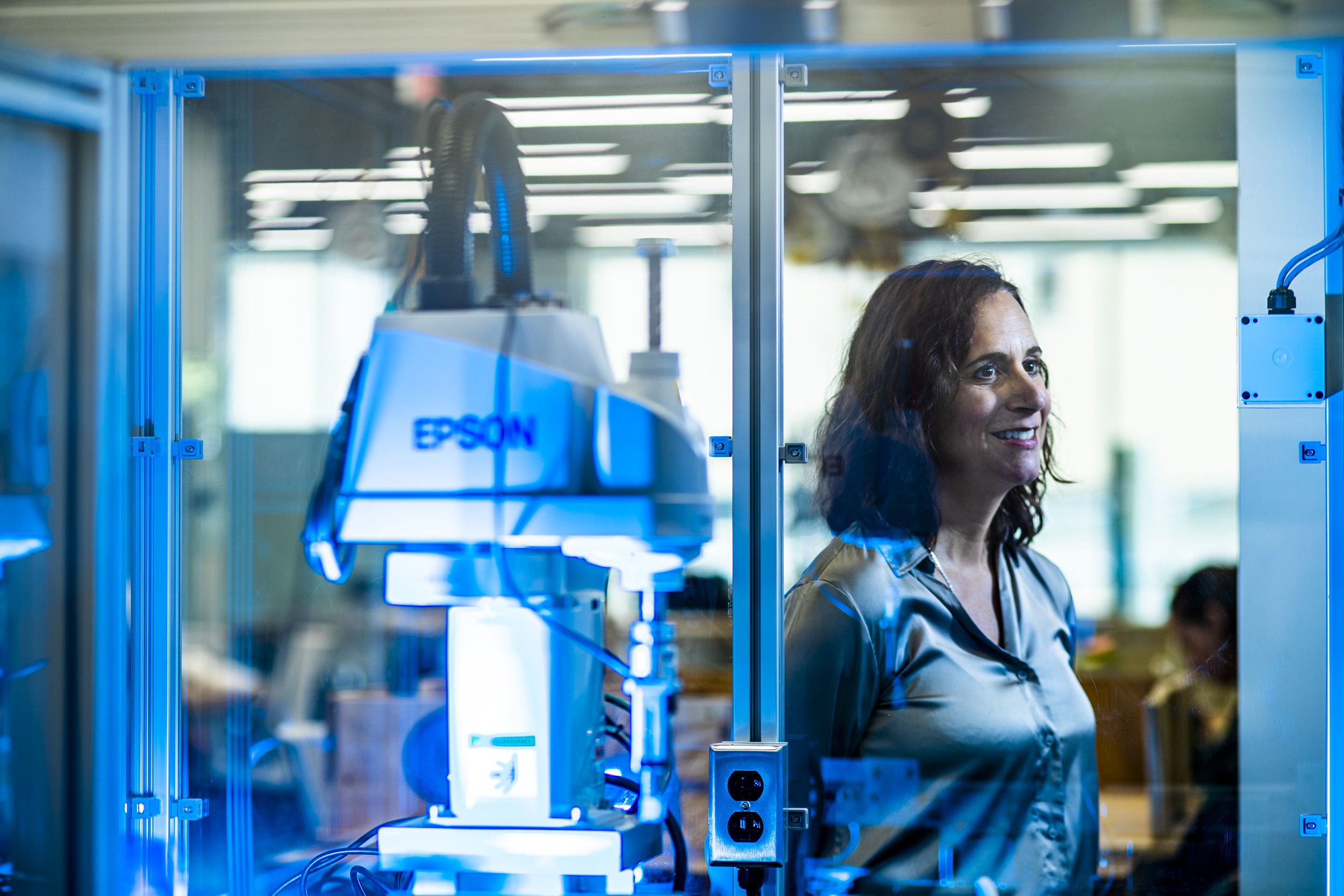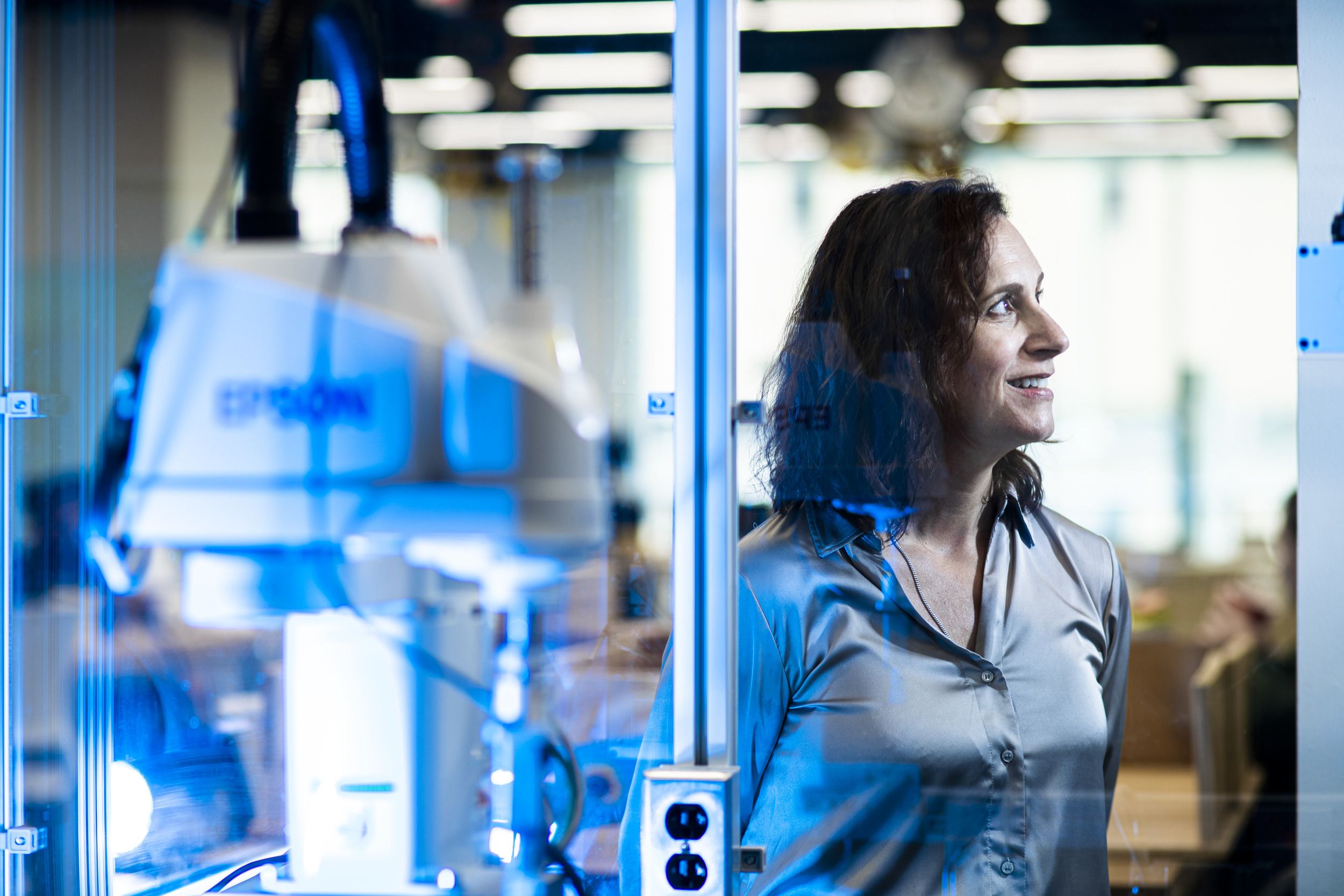 Meet Dr. Cory Budischak
Electrical and Computer Engineering Department
Engineering a 100% Renewable Future
Dr. Cory Budischak is an Associate Professor of Instruction in the Electrical and Computer Engineering Department. In addition to teaching, his professional pursuits focus on the transition to 100% renewable energy and what this energy system would look like if implemented. Dr. Budischak has moved from research to using his knowledge in advocacy work and policy implementation for state and national impact.
Dr. Budischak recently joined the Energy Efficiency and Electrification working group of Delaware's Governor's Energy Advisory Council (GEAC). The GEAC has set a goal to reduce emissions by 50% by 2030 and eliminate emissions entirely by 2050. Dr. Budischak's working group examines "current energy efficiency programs, transportation electrification, electric vehicles, building electrification, reliability and other topics raised by members". Through each meeting, this group will be working towards policy implementation in the state of Delaware.
In considering emissions, Dr. Budischak thinks of the energy system as a whole, as opposed to segmenting energy systems based on type. An example he proposed to the working group was electric vehicle expansion. Emissions will be reduced as electric vehicles become more popular. In addition, electric vehicles can also make renewable energy less expensive by scheduling charging when sunlight or wind are most abundant. Dr. Budischak believes that considering the energy system as a whole is the most productive and cost-effective way to reduce emissions.
In addition to his advocacy work, Dr. Budischak is passionate about effective engineering instruction/support and consistently implements these practices in the classroom. He incorporates problem-based learning, flipping the classroom, design thinking, and teaching through interactive games to reach students who may not have been reached by traditional lectures. In 2023, Dr. Budischak was part of the College of Engineering's inter-departmental collaboration team that led a workshop on reframing academic rigor to set students up for success in and beyond the classroom. He covers seven undergraduate courses in the College of Engineering, including the first engineering course all students must take: Introduction to Engineering and Engineering Technology. Dr. Budischak's passion for decarbonizing the energy system provides a forward-thinking viewpoint to his instruction, as he helps his students look towards a future that examines the ramifications of energy production in addition to the production itself.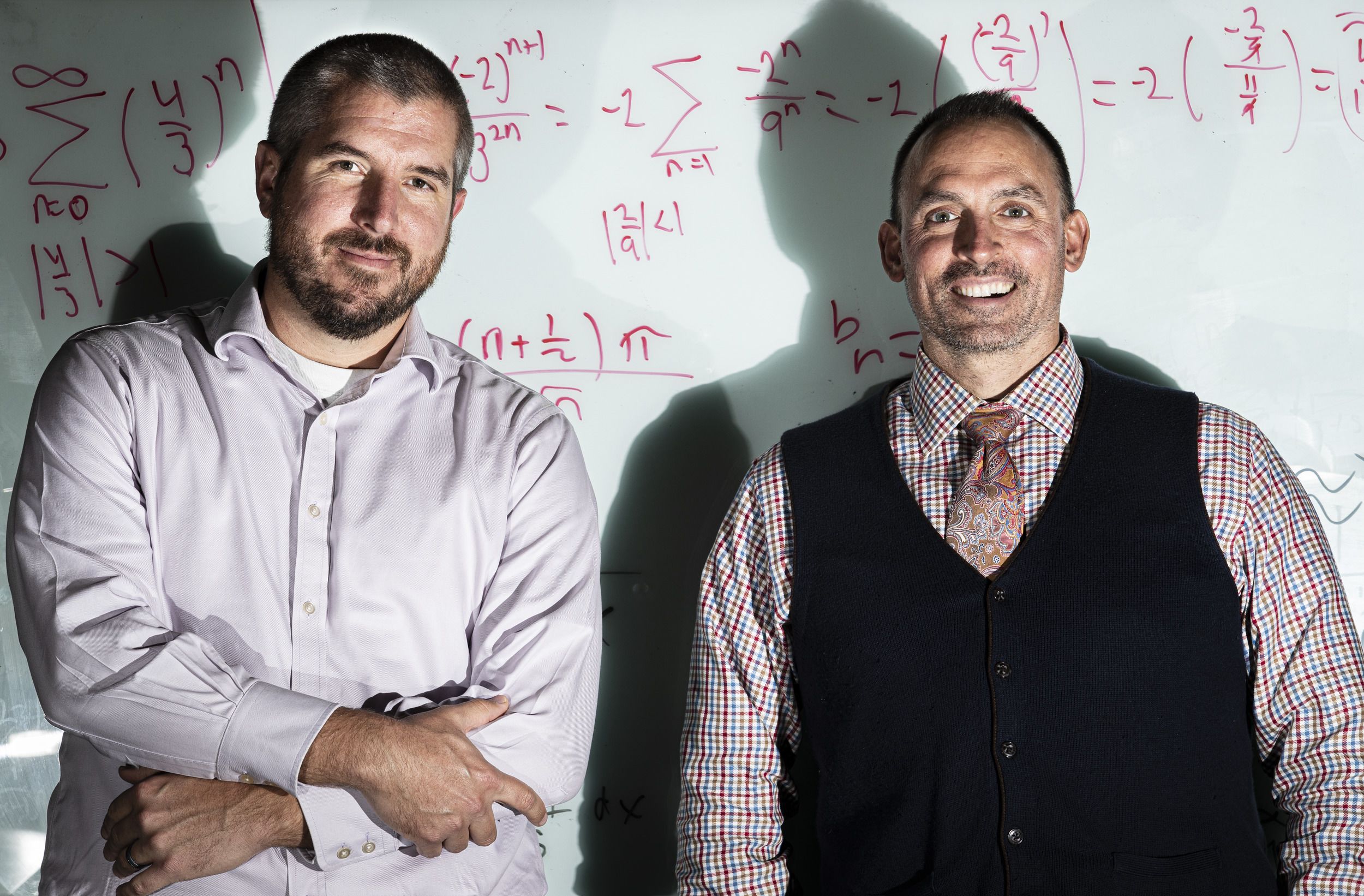 As a first-generation college graduate, supporting similar students through their college journey is of the utmost importance to Dr. Budischak. Having recently received a $1.5 million grant from the National Science Foundation alongside Dr. Shawn Fagan (pictured, right), Dr. Budischak helped to establish and run the Temple Sustainable Temple Energy and Power Scholars (STEPS) program. The STEPS program provides support to low-income, high-achieving students interested in electrical engineering. Students in this program gain access to scholarships and mentors throughout their undergraduate experience. Still in its first year, Dr. Budischak looks forward to seeing the positive results from STEPS and helping other schools to develop similar programs.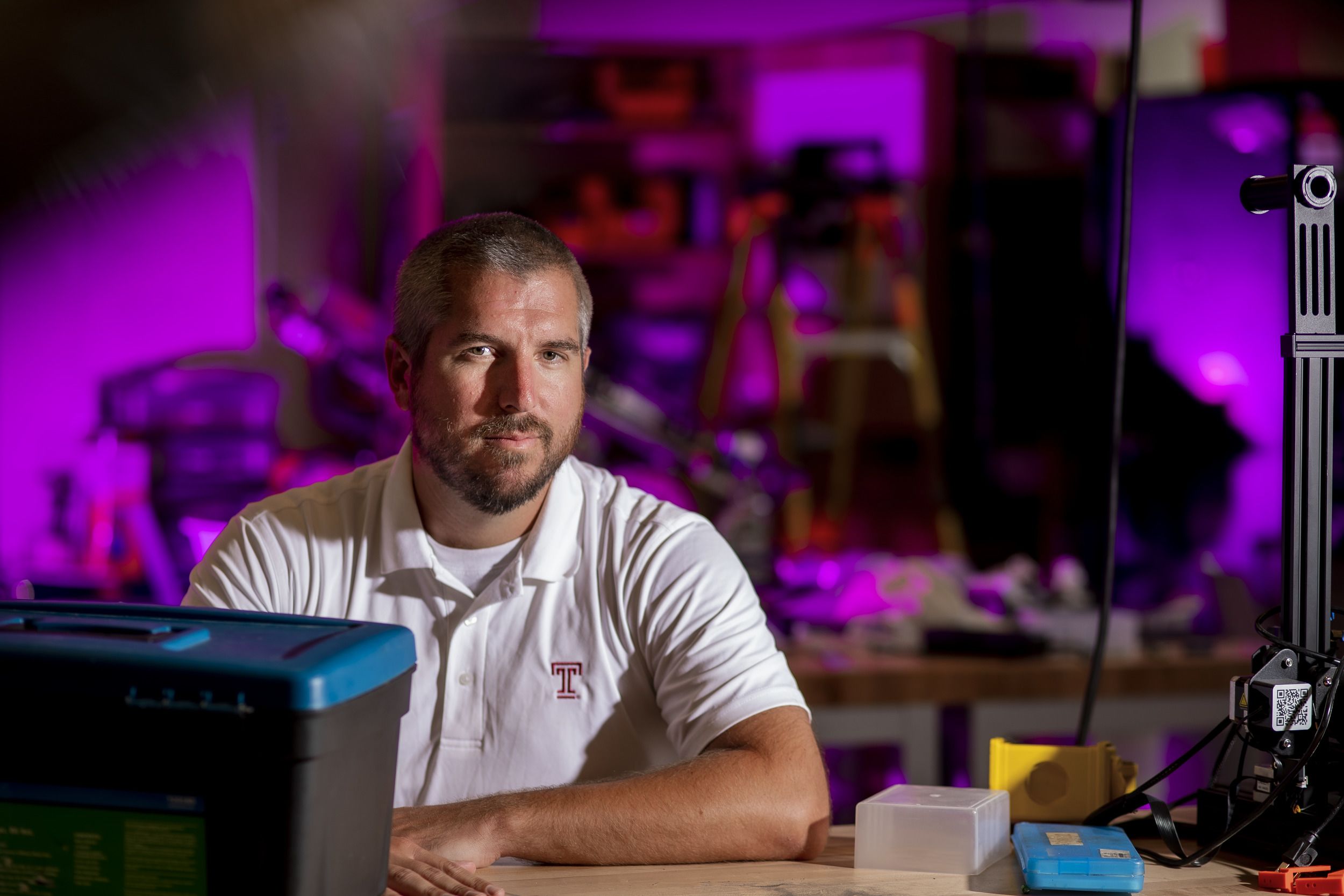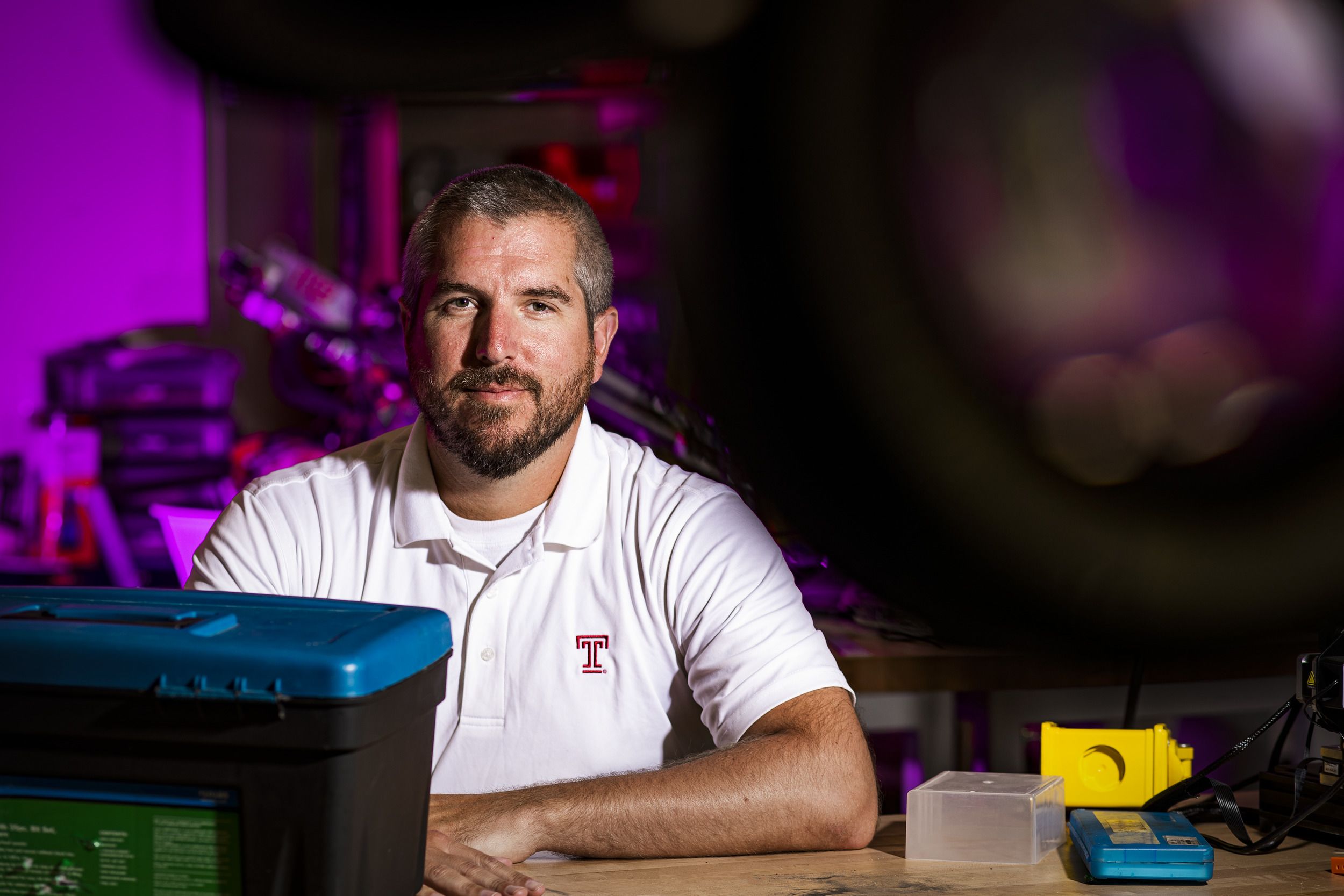 Meet Dr. Elham Sahraei
Mechanical Engineering Department
Partnering Innovation with Safety
Dr. Elham Sahraei is an Associate Professor in the Department of Mechanical Engineering. Her research focuses on the mechanical safety of lithium-ion batteries under extreme loading conditions. This research extends to full-scale vehicle crash analysis, occupant protection, and analysis of roadside safety structures.
In addition to teaching five graduate and undergraduate courses in the College of Engineering, Dr. Sahraei is the director of the Electric Vehicle Safety Lab (EVSL). The EVSL focuses on improving safety through the investigation of mechanical characteristics of lithium-ion batteries for electric vehicles. Dr. Sahraei has had several research sponsors over the years, including the Office of Naval Research, Stellantis, Ansys, and Caresoft. These sponsors play a major role in the electric vehicle industry and rely heavily on research like Dr. Sahraei's to improve the safety of their vehicles.
Dr. Sahraei and the EVSL use a combination of live crash tests as well as computer modeling to simulate how the lithium-ion battery reacts in various crash scenarios. In an electric vehicle crash, there is the risk of fire, explosion, or the release of electrolyte in battery acid. In simulating these crash scenarios, Dr. Sahraei and her team then develop computer models of these vehicles. Companies then use these models when developing their electric vehicles to predict failure in case of a crash, and to hopefully prevent these catastrophic events from occurring. Dr. Sahraei's research has a direct impact on the development of the quickly expanding electric vehicle industry.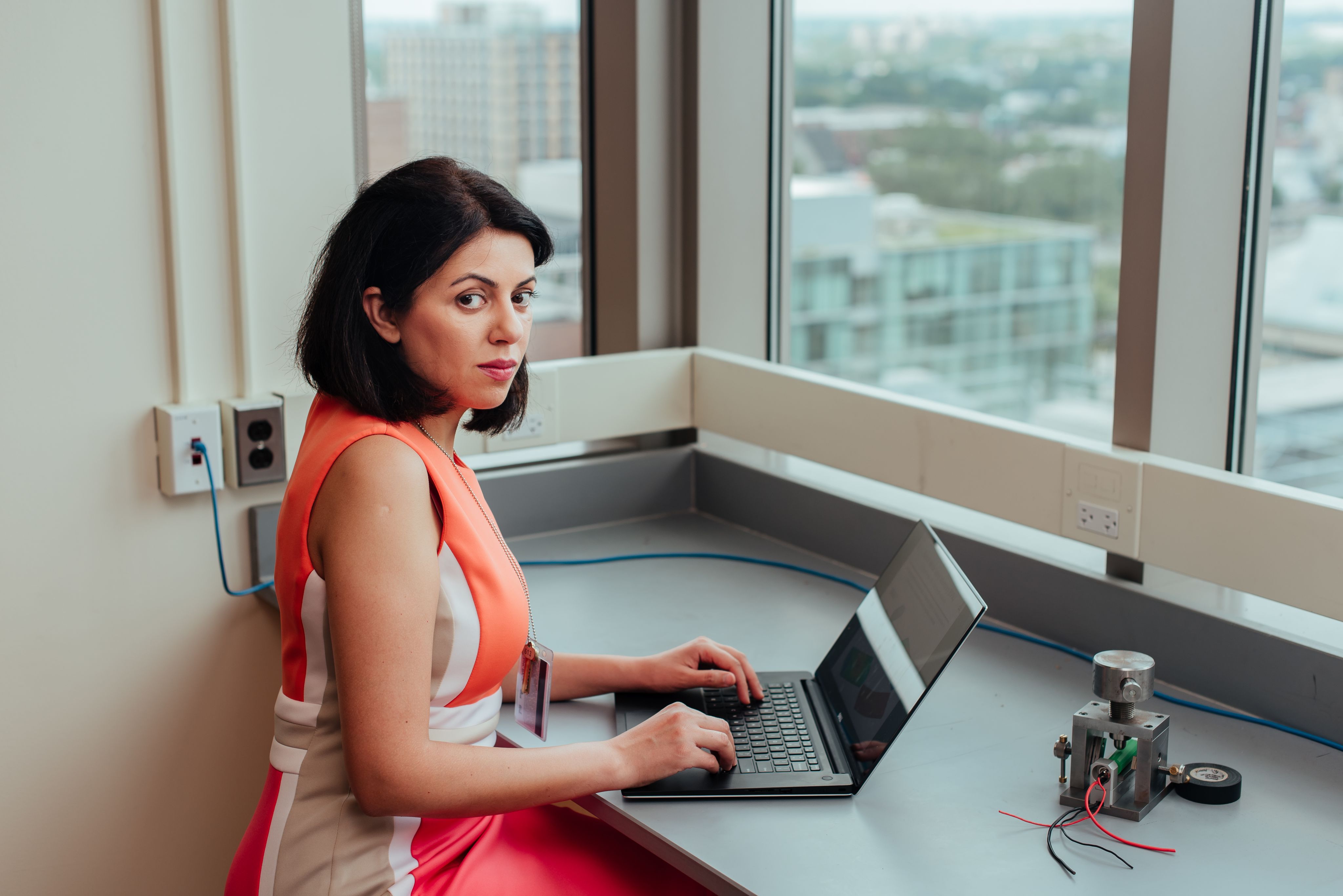 Dr. Sahraei recently received a donation and funding from Caresoft and the Office of Naval Research, respectively, that has created a new line of research for Dr. Sahraei and her students. Caresoft donated a database made up of vehicle models and vehicle data, including fully characterized vehicles. With the cost of developing a vehicle approaching over a million dollars, this donation is a huge development for the EVSL. The funding and partnership from the Office of Naval Research provides Dr. Sahraei's students with opportunities to complete internships and work experiences with the Navy to further their research. Additionally, the project with the Office of Naval Research allows Dr. Sahraei and her faculty partners to validate the Sahraei Failure Criterion.
Having researched lithium-ion batteries within electric vehicles for over 14 years, Dr. Sahraei has been a part of the industry from its early beginnings and has seen the industry go from one with little interest, and even disregard, to a rush on research and development as countries around the world pass legislation implementing the use of electric vehicles.